What we offer our Clients
Cleaning & Laundry Services
Alterations
"My ready made garments usually need alterations due to my short height. Since relocating to the neighborhood 9 years ago, Lee's Cleaning and Alterations has been my sole source for alterating my simple day-to-day wear as well as complicated formal wear. Lee is a skillful seamstress who I entrusted with my daughter's wedding gown and maid of honor's dress. Lee greets me immediately and by name, and we always chit-chat for a few minutes. As a customer, I always feel that I receive quality work accompanied with wonderful personalized service."
"I have been a customer or Lee's for several years. She can make anything I have fit like it was tailor made for me! She is awesome. She does the job of an expensive tailor for half the price! I can now buy that perfect item on sale even if it doesn't fit perfect and Lee can make it fit like it was made just for me. I don't let my better clothes just hang in my closet for years anymore I take them to Lee and she makes them fit. When wide leg jeans went out last year and the skinny jeans came back I did not have to go buy new jeans--I took them to Lee and she tapered the legs to the perfect fit. Lee is the best kept secret in town and she has sure saved this girl a bunch of shopping money!"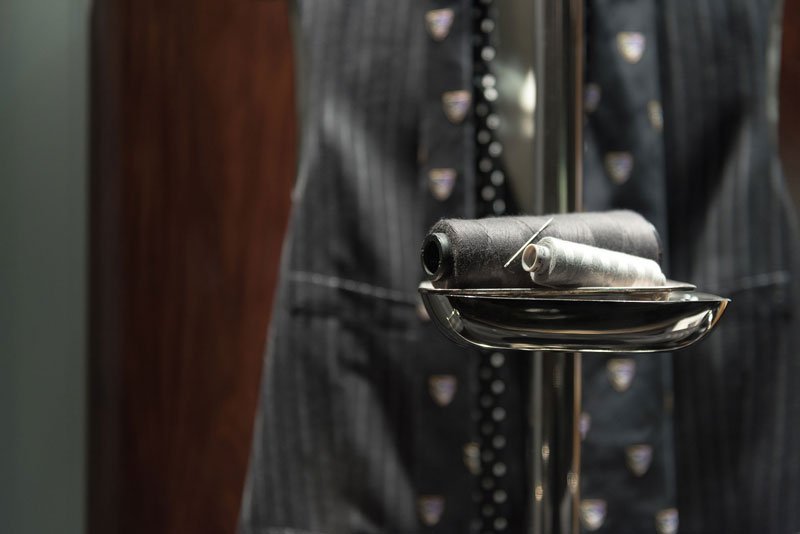 Lee's Cleaning and Alterations was founded in 1996 with the mission of providing outstanding service at a reasonable price. We are a local and family owned business, and have been part of the community long before we started business. At Lee's, we take great pride in serving our customers with a friendly and personal touch.
Appointments are reserved exclusively for brides. For all other alterations, appointments are not required.